Covid 19 and The State of Real Estate
Posted by Eduardo Martinez on Thursday, March 26, 2020 at 1:46 PM
By Eduardo Martinez / March 26, 2020
Comment
Coronavirus Effect on Real Estate In Oklahoma
Covid 19 has changed our nation in a way we have never seen before. All industries are going through significant changes, including real estate. With uncertainty, governments are looking to lock down cities and close down businesses that are deemed to be unessential. In today's blog, I'm going to be discussing what this could potentially do to our industry.
Is Real Estate Essential or Non-Essential
On March 25th, our governor Kevin Stitt had announced that all non-essential businesses to be shut down midnight. At the time, we've believed that we were going to be shut down, but in the end, that wasn't the case. Later on that afternoon, governor Stitt's announced that the real estate industry is deemed to be essential.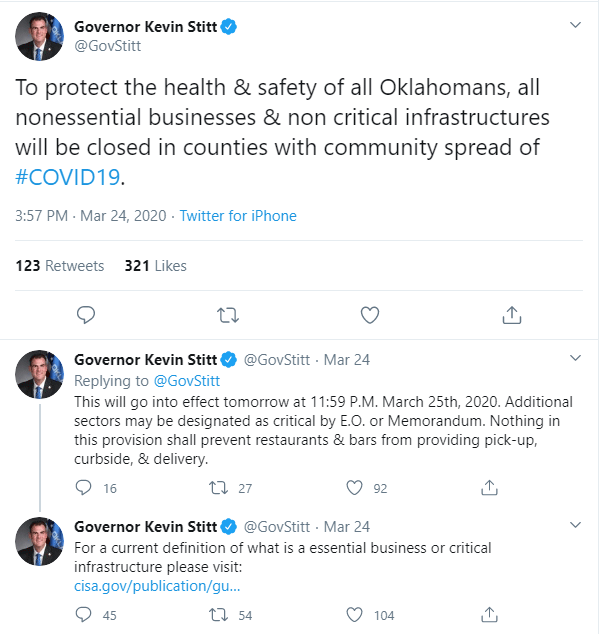 What Are We Doing To Protect Our Clients
Since we are deemed to be an essential business, we are still legally allowed to show homes. Upon meeting, we won't exchange handshakes, not because we don't want to but for the safety of everyone. If we have the supply, we will provide hand sanitizer to keep everyone germ free. In terms of buyers, we recommend you not to touch any of the furniture, doors, or light switches. For sellers, we recommend you to leave all your doors open inside, all the light switches on and to sanitize all doorknobs before and after each show.
For Home Buyers
In terms of how many homes are on the market right now, there aren't that many. There is a lot of people right now pulling their homes out of the market. This could be for a lot of reasons; the sellers could be in the health care industry working 16 hours shifts; they probably don't have the time to make sure there home is clean. The other reason being is that they don't want people to spread the coronavirus inside their home. The good news is, we are keeping pace with what we were expecting for the number of homes to be listed before the virus came around. Now, this can change at any moment as the virus continues top spread, but for the time being, we are still in a hot market.
The Current State of Mortgage Rates
Mortgage rates have gone up since their previous lows just because there hasn't been enough money supply. Right now, the Feds are looking at what they are going to do. They have started purchasing these mortgage back securities. The problem is these mortgage back securities are coming through in masses because last week, mortgages were extremely low. Once they have been revised and processed through, you'll start seeing rates going back down.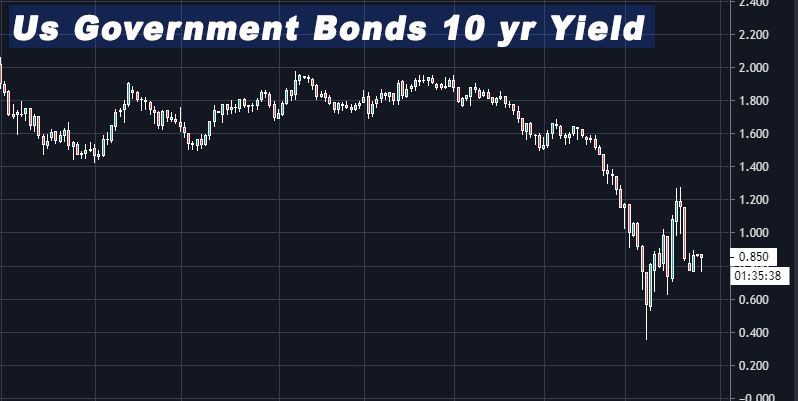 For Sellers
If you're listing your home, we completely understand if you're fearful of someone coming in and spreading the virus around, and if that makes you turn back away from selling your home, we don't blame you. If you still need to sell your home, we can still do that for you. We will take every precaution we can. Before every show, we advise you to leave all the doors open, and all the lights turned on. We will leave hand sanitizer in the house to allow potential buyers to sanitize there hands before entering. As always, we are still doing professional photos of the house and the same with video.
Conclusion
We are still open and still able to show you any homes you may want to see or sell your home. For buyers, we could see a reduction in the number of homes that are being listed, but for right now, we are still on pace to see the same amount of homes to be listed before the coronavirus happened. For sellers, we will take the highest amount of precaution to avoid any human interaction between potential buyers and your home. If you're in the market for homes check out the page on homes for sale in Moore and browse through the many selections we have on there.