Home Buyer Checklist: 9 Steps to Follow When Purchasing A Home
Posted by Eduardo Martinez on Thursday, May 28, 2020 at 2:44 PM
By Eduardo Martinez / May 28, 2020
Comment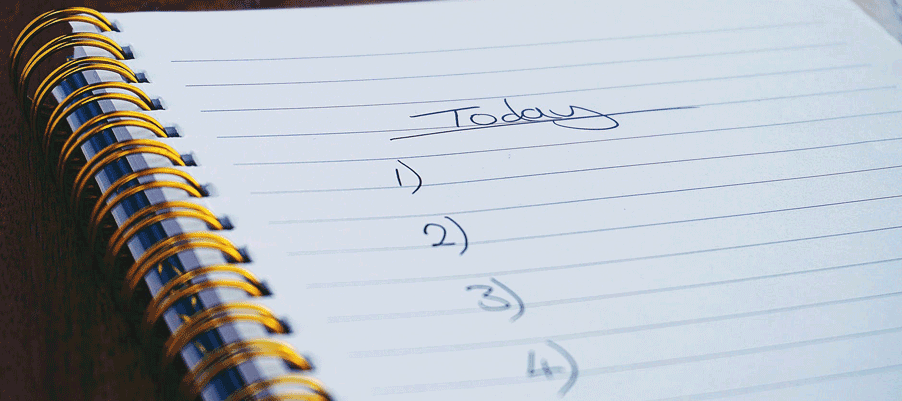 While purchasing your first home can be one of the most exciting experiences, it can also be extremely overwhelming, mainly if you are a first time home buyer. To make things simpler, we have come up with a list of steps that will point you in the right direction.
Determine your Budget
A better way of starting your new home buying process is to begin by determining your budget. This will help you embark on your search with a company that understands your price range.
This involves determining your debt to income ratio, which is simply your monthly expense versus your monthly income. It includes all the bills that you have divided by your monthly gross income. When considering your debts, ensure you include any recurring bills like car payments, student loans, and child support payments.
To qualify for a mortgage, your credit score should not be higher than 43%-50% depending on the loan product. Determining your budget makes it possible for you to enjoy the home buying process without the home becoming a source of financial stress.
Save for a Down Payment
Your mortgage payment is one aspect to consider here. Saving up will help you make a sizeable down payment, which can save you a good amount of money from your loan as outlined below:
Smaller monthly payments have a positive influence on your future borrowing power and credit report meaning that you are likely to qualify for other financings.
A sizable down payment may result in a lower interest rate. A lower loan value will decrease your lender's risk in a big way.
However, most areas have down-payment assistance programs. These are great options if you are unable to save a full down payment and it's still cheaper than rent most of the time.
Locate a Realtor® that you Trust
While it's possible to carry out the search on your own by going through different online listings or even attending open houses, you must seek the services of a trusted real estate agent. These experts can do more than just scouting out prospective homes.
The Realtor® will provide you with valuable information related to the real estate market. This includes the appropriate purchase price, the appropriate neighborhoods to settle for not forgetting the financial knowledge for your budget, and the pre-approval amount that you should request for a specific purchase offer.
Therefore, a reliable agent plays a functional role in guiding you through all the steps involved in buying a new home by weighing the cons and pros of different homes.
Look for a Mortgage Pre-Approval and Choose a Reliable Lender
While many people usually ignore this aspect, it is essential to look for a mortgage lender before starting your home search. In the current housing market, sellers want an assurance that potential clients will be able to buy the house once they make an offer, which is possible through a pre-approval.
However, it's essential to keep in mind that the pre-approval letter may not imply a commitment to a particular lender. It is better to have different lenders competing for your business. This allows you to choose a loan that has the most financial advantages on your side.
The best place to start is with your Realtor®, they are experts and know the best lenders. You can save yourself much research and work by trusting your Realtor®.
Identify your Dream Home
Now, this is the fun part. However, to most buyers, this step is always overwhelming. This is why it's better to involve your Realtor®. Such experts will offer advice that you may not have considered, including whether the house is near the necessary social amenities like schools and hospitals.
Visiting the homes in person also gives you a better sense of your own needs and tastes. With this, the options are just limitless. You can opt to drive around locating the appealing homes within your neighborhood of choice or using the available house hunting sites to identify the homes.
Make a Smart Purchase Offer
Once you have settled on a particular home, you will need to make an offer. In this step, you need to let your real estate agent shine. Consulting them will give you a better idea of where to start with the offer with their experience in this field.The following factors will determine the offer;
The duration that the house has been in the market.
Whether there are any other offers for the house.
How demanding the housing market is locally.
In slow markets, a home buyer can get a discount on the asking price. However, for competitive markets, an offer over the listing price may be necessary.
Keep in mind that the offer also includes more than just the money; you must consist of terms like how soon you wish to move in.
Hire a Real Estate Title or Lawyer
Some states require that you have a real estate attorney, while in some, it's not mandatory. However, it's always a smart move to have one, particularly for complex legal actions. Like, what will you do if the home has an existing tenant or when there are questions regarding the easement or title? Short sales and foreclosures also fall under the tricky situations where the real estate lawyer's advice might come in handy.
The lawyer is perfectly equipped with the right knowledge to answer all your legal questions and also look over your purchase agreement, the paperwork, and title documents. While many people feel that these experts usually add more expense to the process, the services you get from the lawyer will be worth the investment.
Plan for a Home Inspection
It isn't easy to properly judge all the aspects of a building's fitness and integrity without a home inspection. Even though the home inspection falls under your budget, it's a worthy undertaking in the end since it will protect you from all the unforeseen liabilities and costs.
Through home inspection, you will be able to determine the life span of the roof, whether the house's foundation is stable or not, and the possibility of any electrical systems hiccups.
In addition to general home inspection, also ensure you consider special inspections for molds and radon. Hire a home inspector you trust or if you don't have anyone, ask your Realtor® for a list of recommendations.
Finalizing the Home Purchase
Once the inspection passes and the mortgage is approved, then you are ready to close the deal. In this step, you have to be prepared to signs lots of papers. This is because a lot of documents are usually involved with the closing phase. However, your mortgage lenders and Realtor® will assist you with all the specific lists. But you will need the following.
Insurance proof
Identification
Checks to cover the closing cost
After this, you'll receive full homeownership of your new home.