Top Things to do in SW OKC | Moore
Posted by Brian Mullins on Tuesday, January 14, 2020 at 10:20 AM
By Brian Mullins / January 14, 2020
Comment
You call SW OKC or Moore your home? Or maybe you are thinking about moving to the area. But, your friends are telling you that there's nothing to do? It's true that the area is mainly suburban with lots of rooftops and big box stores, but there are lots of fun things to do in the area these days. I've lived here my entire life, back in the 80's and 90's, there really wasn't much to do, today so much has changed.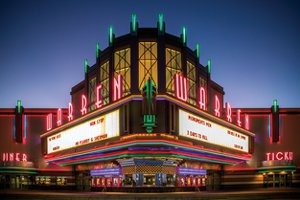 1. Catch a movie at The Warren! People come from all over the city to catch a movie at The Warren. It may not be the same since Regal bought it, but it's still one of the nicest movie theaters in the area. If you are without the kids go upstairs to the balcony or directors suites, enjoy dinner or a drink, while being treated like royalty.
2. Visit Orr Family Farm. Looking for a place to let the kids explore and get a taste of the area back in the day? The Orr Family Farm is the place to go to have some good clean fun. Enjoy the Pumpkin Patch in the fall, Christmas lights in the winter, see farm animals, hunt Easter eggs, or any number of things. This is a great asset to have close to home!
3. Enjoy a day at Buck Thomas Park. Moore has many parks, but Buck Thomas is the premier park. With 130 acres of fun, from tennis courts to football fields, to playgrounds, fishing ponds, dog park, and walking trails there is something for everyone. Pack a picnic and enjoy!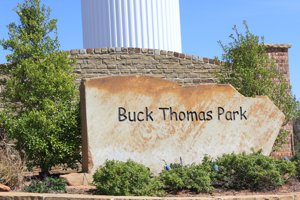 4. Enjoy another day at Earlywine Park. This is very similar to number 3, but this is on the west side. Earlywine is unique with a YMCA on sight, public pool/splash pad, golf course, and beautiful walking trails. This was the park that I grew up in and I love seeing the park mature with the trees getting even bigger.
5. Check out 19th Street. Yes, this is the big box district, you can go to Walmart, Target, and Home Depot in just a few minutes. But, there are lots of local options too. Check out some of our local restaurants in the middle of the big box stores, like Hummus, Pho Lan, Hideaway Pizza, Oliveto, 1907, Panang, and many others.
6. Go to Central Park/The Station. This is the newest addition to this list. I grew up going to the old Community Center and Moore Pool. Both have been replaced with Central Park. There is a great walking trail, playground, public amphitheater, farmers market, pool (with a great lazy river), basketball court, and a full fitness gym. This really is the place to gather in the center of Moore.
As you can see there are lots of things to do in the area. One of the great things about the area is that it's a short drive to downtown Oklahoma City or Norman, which has more options for you. I love this area of town, it's home for me! It has changed so much and continues to change. I am a frequent visitor to all these places, so you may see me with my family at any of them.
If you would love to make this area your home call us anytime at 405-692-0663!
Brian Mullins
Broker/Owner